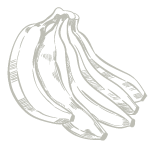 appetizers
Fresh and representative of the region. You will find a delicious variety of options. The best way to start your experience in PENÍNSULA.
pescadillas
Order of 3.
$95
Traditional Guacamole
Mix of avocado, tomato, onions and poblano pepper.
+$45 With Castacán (Pork crisps)
$105
kibi yucateco
Typical yucatecan, Wheat fritter filled with edam cheese served with jocoque.
Beef
Soy (vegetarian)
$95
ESQUITES
Our version of one of the favorites of Mexico´s streets. Corn kernels stewed with aromatic epazote served with mayo and cheese.
$75
RoasteD Bone marrow Sopes
Bone marrow roasted on the grill and served on handmade sopes. Order of 3.
$160
Chaya Gorditas
Thick corn tortillas topped with tomato sauce and typical Chiapas style cheese. Fill them with:
Beans with hoja santa
Pork crisps and octopus
Cochinita Pibil (Yucatecan style pork)
$140
Tortilla soup
Crispy tortilla strips in a tomato and guajillo pepper sauce. Accompanied by panela cubes and ancho chili fritters.
$135
Traditional Lime soup
A yucatecan delight! Tortilla strips, chicken and a touch of lime.
$155
Curalotodo Chicken and
vegetables broth
Regional squash, carrot and potato served with rice and shredded chicken.
$110
Peninsula Salad
Fresh mix of lettuce, spinach and rukula combined with apple, goat cheese, prosciutto and guava vinaigrette.
$170
Del Puerto Salad
Fresh mix of lettuce, fried chaya, panela cheese cubes, avocado, corn kernels, red onion, cucumber and ancho chilli vinaigrette.
$160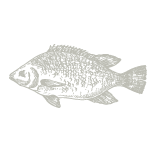 Tacos and tostadas
You haven't tried better!
Battered fish tacos
Order of 4.
$175
Battered shrimp tacos
Order of 4.
$190
Península Style tacos
Shrimp, octopus and bell peppers flamed with mezcal and served with gouda cheese on wheat torillas.
$220
Grilled flank steak tacos
Tender flank steak grilled and served on hand made torillas and a layer of guacamole. Accompanied by grilled cactus and onions. Order of 4.
$195
Surf and turf tacos
The perfect combination! Grilled tender flank steak and shrimp served on hand made tortillas. Order of 4.
$195
Veggie Tacos
Mix of battered or grilled vegetables served with cabbage salad on hand made tortillas. Order of 4.
$165
Ajillo style Octopus Tostada 200 grs
Octopus cooked with garlic, guajillo pepper, butter and spices.
$205
Mahi Mahi Tzik Tostada 200 grs
Mahi Mahi fish served with a mix of radish, onions and lettuce, marinated with bitter orange and apple vinegar.
$195
Caribbean Style Tuna Tostada 200 grs
Tuna, avocado and mango marinated with tequila and lime, served on wheat fritters.
$195
Battered Shrimp tostada 200 grs
Battered shrimp topped with cabbage salad, chipotle mayo and served on jícama slices.
$195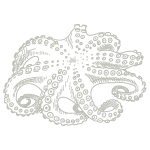 Shrimp Aguachile 200 grs
*Traditional – Shrimp, serrano chili and fresh coriander mixed with red onions and cucumber.
*Pineapple – Shrimp Aguachile served with pineapple. A fresher version!
*Península Style Aguachile – Our version, with tomato juice and our spicy sauce.
$255
Traditional Ceviche
Fish $245
Shrimp $265
Mixed $285
Caribbean Style Ceviche 400 gr
Delicious combination of octopus, shrimp and fish served with mango and orange
$255
Peninsula Style Ceviche 450 grs
Tribute to our land´s flavor. Mix of macerated seafood, passionfruit and lime.
$260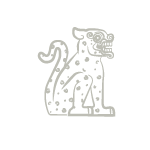 Catch of the day with Xcatic sauce
200 gr
Fish fillet served with creamy Xcatic chili sauce
$240
Fish Fillet – Any style 200 gr
Ajillo, garlic, lime, a la diabla, or grilled, served with rice and sautéed vegetables.
$230
Grilled Octopus 200 gr
Red Mayan Octopus marinated and braised on the grill, served on plantain fritters.
$360
Whole fried fish 450-600 gr
Catch of the day, served with rice, salad and hand made tortillas.
$270
Stuffed Ancho Chilli (veggie)
Stuffed with local squash, panela cheese cubes and corn kernels. A dish with a hint of spice and sweetness. Has it all.
$235
Our Traditional Tikin-xic
Whole grilled fish with axiote, bitter orange, xcatic and sweet peppers, (2 people).
$725
Ajillo Style Shrimp
Shrimp with butter, garlic and guajillo pepper served with rice and grilled vegetables.
$260
Peninsula Style Shrimp
Shrimp, bell peppers and pineapple flamed with mezcal and served with gouda cheese.
$320
rib eye
Includes baked potato and mixed salad.
$380
Peninsula Trilogy 300 grs
Shrimp with xcatic sauce, Filet mignon with pepper sauce, and tikin-xic fish fillet.
$360
Cochinita pibil
The most Yucatecan delight! Pork loin marinated with axiote, bitter orange and spices and cooked the Mayan Pib way.
$230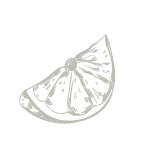 Marquesita
Crispy crêpe filled with Dutch cheese and sweet mixes.
$95
Plátano macho flameado
Flamed plantain.
$80
Passionfruit delight
Dark chocolate mousse with passionfruit Bavarian cream and coconut crust.
$95
Peninsula fritters
Plantain fritter filled with Dutch cream cheese and served with dark chocolate sauce.
$95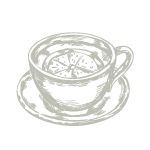 aguas frescas
Tamarind with ginger · Mango with passion fruit · Lemonade with mint · Strawberry with lemon · Pineapple with chaya
Glass $47
Small jar $80
Big jar $140
Soda
Coca-Cola · Coca Cola Zero Sugar · Coca Cola Light · Fanta · Sprite · Fresca 
$38
sparkling water
TopoChico $40
Cristal $38
Perrier $70
oranjade or lemonade
Regular water $47
Sparkling water $55

coffee
Espresso $45
Americano $40
Cappuccino $50